Exceptional professional communication skills are essential in today's workplace. Some tips to help recent grads start building them now!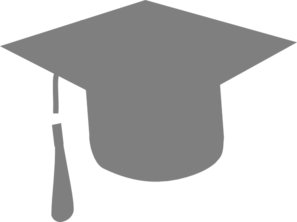 When the dust settles after graduation, when the parties are over, the presents are opened, and the textbooks are retired to the shelf, the inevitable question finally arises:
Now what?
It's not just about the larger life issues: how will I find a job? Where will I live? What do I want to do with my life? But often quite literally about the next immediate step: now that I'm entering this new world, how do I communicate with it?
I can remember that feeling after I graduated. I'd learned so much from my professors, and had interest from people in the next level of my chosen profession, but I had no idea how to deal with it. I had no guidelines for communication in this new arena. I struggled with contacting people by phone- people who expressed an interest in speaking with me- and would pray for voicemail rather than an actual human. I was bad about following up with things- I felt that made me a nag, and because of that I missed out on some great opportunities. I had studied hard, but communicating in the business end of things? I was a nervous wreck.
While that may have been (*ahem*) a few years ago, professional communication skills remain consistent at their core. Regardless of your mode of communication, the prinicples behind it stay relatively the same. Class of 2013, you are entering the workforce and the world. Team Ovation would like to challenge you to work on these 5 professional skills this summer. Mastering these seemingly small things will make a big difference in all of your communication, across the board:
1. The phone introduction: "Hi, it's Mike is Jim there?" doesn't cut it anymore. Become comfortable with the introduction you will use when speaking with a new contact on the phone. Be brief, clear, specific, and use your full name (in a company of 1,000 employees, can you imagine how many "Mikes" might be swimming around?) Try using this as your template: "Hi, this is (first name last name) from (college/company name, if applicable) and I'm calling for (contact name) in regards to (issue at hand). Is he/she available?" So, for example:
"Hi, this is Mike Smith from Syracuse University, and I'm calling for Sara Singh in regards to the open position in accounting. Is she available?"
Get as comfortable as possible with that format, and you'll start your discussion on a professional note. Speaking of professional notes:
2. Get stationery: You didn't think we could make it through this list without mentioning thank you notes, did you? Our friends at the Emily Post Institute encourage recent grads to invest in stationery, and we second that emotion. You'll need it for things like "thank yous" for interviews, introductions, dinner parties, etc. (Yes, there will be business dinner parties...) Pick something simple and professional looking- no matter how much you might love that puppy print for your personal life, it won't work in the business world. Paper Presentation can be a great resource for classic, professional paper products. And, since we live in the digital age:
3. Time to upgrade your email: especially since your .edu address will expire seemingly as you are handed your diploma. Also, using your sailormoon22 email address for business communication is a clear signal to potential employers that you've got some growing up to do. Be the smart, savvy young professional you are by switching over to a platform like gmail or outlook.com, and using some simple form of your name in your address. Save your personal address for your ComicCon correspondence- nothing wrong with that, now is there?
4. Start developing your presentation skills: Chances are you've given a bunch of presentations already, and you're only going to give more over the course of your career, regardless of your field. (That goes for you too, fellow performing arts professionals!) We can point you to a great blog that you can use as a resource to hone skills that can help you communicate any message more effectively. But one step at a time- why not make this the summer of articulation? We've got a whole series of blogs to help you develop your vocal skills complete with exercises you can even work on while developing your tan. Because if they can't hear or understand you, what's the point?
5. Follow Up and Follow Through: It may sound like a no-brainer, but return all phone calls you may miss, and respond to all emails as promptly as possible. This kind of consistent and responsible behavior says that you take the time of others as seriously as you do your own. Also, sometimes a slow response results in a great opportunty slipping through the cracks. (I still kick myself over some of my post-grad lapses!) Challenge yourself to respond to things promptly- you'll be glad you did.
A big congratulations to the Class of 2013! Best of luck from Team Ovation.