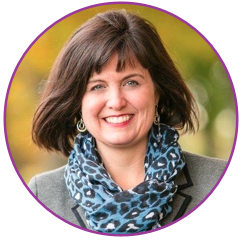 Did you know our Director of Client Relationships is also an accredited Image Consultant and Personal Brand Expert? Dawn always has suggestions to make sure your image dazzles while you maintain your professional presence.
Here, Dawn gives tips for transitioning seamlessly from your work day to the holiday party at your office. Part 1 gives ideas for the ladies. Look out for part 2 which will have advice for the gentlemen. Enjoy!
Are you one of the 89%? In a survey of human resource professionals by the aptly named Challenger, Gray & Christmas, almost 90% of businesses will be holding holiday parties. To the 11%: Feel free to stop reading and go host your own party. To the rest of you: So, what are you going to wear?
If your office party is low key and in the conference room, your usual work attire is entirely fine. Have fun and bring a funny gift to the Yankee Swap.
If your office party is a wee bit fancier – maybe at a local restaurant or even a hotel ballroom, you may want to kick it up a notch.
Here are a few tips to take your look from work day to holiday party:
Wear a dress that can work at the office and the party, like the plaid one above or the black faux-wrap dress below. I don't recommend wearing a short sequined disco frock or something in crushed velvet. You still need to represent your very professional self at work.

Or wear some great black trousers and a black top. Or a skirt and a top with some bling. (Here are 6 holiday-yet-work-apropros looks I created last year.)

During the day, wear a blazer over top. In the evening, switch out the blazer for some great jewelry.

Switch out your flats for booties or pumps (or stick with flats if that's your preference.)

Change purses – go from your work-a-day bag to a clutch.

If you're a makeup kinda woman, add some bright lipstick that matches your cranberry Cosmopolitan.