Sure, it's lovely to send those sweet treats with the kicky messages to our S.O. But what if you could send a helpful, professional message to that one colleague who, umm, needs a hand? With so many different personalities and abilities gathered in one place, positive employee connection can be a balancing act at any organization. Here are the office candy hearts you wish someone would print up, and what you can do "in lieu of candy":
Re-read that email. Who wouldn't want to pass that one along to the colleague that sends half-baked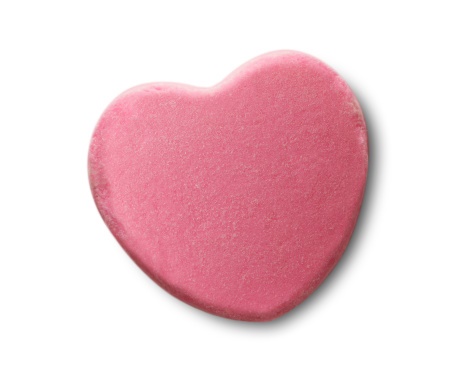 emails to the team? But a messed-up email warrants a message. Don't be afraid to ask for clarity when someone has sent information that doesn't add up. And for goodness sake, remember it yourself! Misspellings are a preventable error, with the click of a button and a quick re-read.
You're hot…headed. Ah, yes. The greeting for the office rage-aholic. At some point, we've all had a co-worker who warrants sneaking that message to and backing away slowly. When work emotions flare, not everyone is as adept at handling them as we might hope. But no one deserves to feel like a feudal serf trembling beneath the fire-breath of the office dragon. Work the channels that are there to help you if someone is out of hand. And while you're at it, slip them some pointers on EI...
Be my… rehearsal partner. A good partner is so hard to find! Luckily, there is not as much pressure on when you're vetting a rehearsal partner. Find someone you trust, that you have a good rapport with, and schedule time together to rehearse anything from presentations to difficult discussions. You can never underestimate the importance of an outside eye (and ear!). You can use this to help you build a rehearsal calendar.
Cutie Pie…Chart. Don't you wish you could send a sweet candy heart reward to the colleague who consistently delights with those lovely, well used PowerPoint visuals? Ones that are clear, and simple? That support, rather than detract from their message? The presentations you leave thinking "thank you, THANK YOU for that!" We all love an effective, well-crafted visual. And here are some general PowerPoint hacks we think you'll love, too.
Call me, already. Remember the phone? That device we all used to talk into back in the day? The way we used to reach out to other humans and express our needs? Believe it or not, they still exist! And while emails, texts, and IM's are all incredibly useful and valid communication outlets (especially during a busy work day), sometimes it's just as time-efficient (and more clear!) to just pick up the phone. Forget call me, maybe. Call me, already!
One I love...to hear present. Who wouldn't like to receive a heart with that message? Great presenters aren't just better at achieving their presentation Objectives, they are more enjoyable to the audience. Dreaming of being the recipient of such a message? Here's a super quick tip: After your next presentation, ask a few audience members how they felt about your volume. You should aim to be comfortably heard by the person in the very back of your presentation space. No audience wants to strain to hear you.
URA 10 @ EI. Our Team Member Dawn Stanyon has written frequently on the benefits of strong Emotional Intelligence Skills, and the impact they have on an organization. Employee connection — whether between peers or between employees and management — can be greatly improved with EI. Aim to be a 10! Check out this post to get you started.
Melt my <3 by getting out of my space. Sure, that's a bit aggressive (hey, we said you might WISH you
could send them, not that you actually WOULD!). But simply put, remember that sometimes a quick step away from your desk for a private walk, or cup of coffee can reset your thoughts about a difficult discussion, project issue, or burning question. While you don't want to banish your co-workers harshly, you're not out of line for asking for a quiet moment when you need to process or get a task completed.
What professional skills candy hearts do you wish you could send? Let us know in the comments!
Liked this? You'll love these: