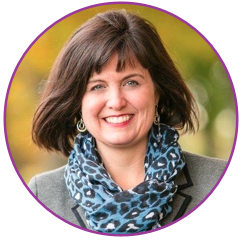 Are you watching the Starz series Outlander based on the tremendously popular books by Diana Gabaldon? I've been waiting for this series for 20 years and absolutely could not be happier with the production. The actors! The Scottish landscapes! The kilts! (There is a salient relationship building skills point to this: stay with me!)
As I watched the seventh episode for the third time (please, don't judge), a scene with Dougal MacKenzie (war chief of the Clan MacKenzie, mind ye) and Rupert (a clansman and comic relief) had an interaction that struck me as a common practice in so many work place relationships.
Dougal, after having his untoward advances rejected by the verra recently married Claire Beauchamp Fraser, turns around and punches the jocular Rupert in the gob. Rupert, all astonishment, says something like, "What in the heck was that for?" and Dougal tells him to go check the horses. Again.
How many times have you been involved in a situation at work where you unjustifiably received an extremely negative reaction from someone in power? Yes, I see just about everyone's hands are raised. That supervisor had probably recently received very negative input from his or her supervisor. We all know the picturesque descriptions for this: "Kicking the dog," "Crap rolling down hill," "Getting the short end of the stick." The descriptions for unfair or undeserved wrath are visual and harsh because when we are treated this way, our reaction is visceral: we feel it in our belly and react emotionally.
If you're reading this and you are "The Kicker," it's time to work on your relationship building skills. 80% of employees believe that they are treated with no respect at work and you may be part of that problem. This incivility costs companies billions of dollars each year.
If you're "The Dog," here are five tips to better deal with the situation:
Don't escalate the situation in the moment.
Hear what your boss is saying, acknowledge what they've asked you to do and get away to better process the action and information.
Access support as necessary.
If you feel bullied, do something about it. If you are unable to speak directly to your supervisor, talk it through with a trusted mentor, or go to HR. Honestly, dealing directly with the culprit is best for building the relationship, if you can do it.
Make a game plan.
Work through what you are going to say and how you are going to say it. Some people process information better by writing it out, others by talking it through with someone, and still others by internalizing it for a while.
Make an appointment.
Set up a time to talk with them and don't make it too far out. You need to nip the situation in the bum in short order (otherwise negative bias will bring you down. Here's a great article describing the negative cycle). Don't gob smack them, even though that would, in the short term, feel so good. That's just perpetuating incivility and negativity.
State your case.
Thank them for meeting with you. Let them know you have a concern and state it as simply as possible ending with the outcome you want. Here's an example: "Thanks for giving me five minutes, Dougal. I want you to know I completed that project that you gave to me yesterday. The client is happy. I'm always happy to do this sort of work and be part of the team. I do have a concern about how you communicated the information to me. I felt like you screamed at me and I personally don't respond well to the kind of language you used. Help me understand how we can communicate in a more positive way. What do you think?"