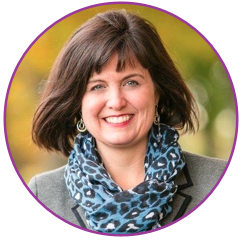 I've got to be honest with you: There really are no five easy every day "To Dos" or "Life Hacks" that you can throw in the blender for a delicious success outcome. There is no one recipe for career acceleration no matter how many work advice articles proclaim there is.
Professionals are as diverse as recipes for cookies: this recipe may not become your favorite, so you'll need to tweak it, make it your own, add a bit of this and take out a bit of that.
Here are five tasty nuggets of relationship building activities that have worked for me in my career. Adjust the recipe as you will.
Get to work early. Mornings are busy and hectic, commuting is hell, and if you have kids there's an added dimension of difficulty. However, if you can navigate your life to get to work or sitting at your desk in your home office before most others, you win. First of all, you gain some quiet time: you can plow through email or work on a project without being disturbed. Secondly, you are not putting yourself at a disadvantage: if you're constantly walking in the door just on time or late, you're starting the day controlled by the clock instead of being the master of your own schedule.

Ask for input. Are you working on a project that you're stumbling through? Have a challenging prospect? Don't know why your computer is acting funky? (We all know the solution to that last one: turn it off and turn it on again. You're welcome.) Ask a colleague, supervisor or the IT professional for input. When you ask for advice and guidance, you show that you want to move things forward, that you are open to collaboration, and that you know how to navigate the workplace. Don't waste time – go to the right source and get the information you need.

Talk to people on different teams. Talk to someone outside your circle every day. Of course, there are days when you are so overwhelmed by what's "on your plate" that the thought of getting to know co-workers seems absurd. However, the more you get to know your colleagues, the more networks you will have, which will help you more easily get things done, make lateral moves, and be a "known quantity" in the workplace. When you're walking past reception with your morning coffee, chat with the front office staff. Coming back from a meeting and pass someone from the communication department in the hall? Say hello and ask them a question. At a company picnic? Sit down and eat some potato salad with the CFO.
Be the black hole. I had a mentor who called herself the black hole. She didn't encourage people to come to her with their problems, but when they did, their problems went there to die. She was The Black Hole. Worries went in and never came back out. Be The Black Hole: negative information might go in, but it doesn't come back out. Don't waste your time and energy passing on someone else's angst.
Be kind. Kindness costs nothing, wastes no time, and garners great rewards.