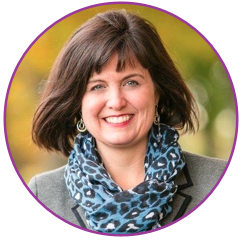 It's that time of year: the top 100 countdowns; the treacly-sweet Hallmark movies and well-worn holiday specials; the list making for everything from projects that have be completed by the end of Q4 to holiday shopping. It's also the time of year for reviewing the highlights – and, to be honest, lowlights – of the past year at work. Do you claw above the ruckus of the daily grind and think about the people who make your life better? Do you take action and actually let them know that you appreciate them? Make a list of the people who have made your work-life wonderful and let them know that they have made a difference for you!
Here are three suggestions for communicating that work emotion to co-workers without seeming like Cindy-Lou Who (no disrespect to the little sweetheart intended):
Sticky-note say it: Whether you go to a big box store and buy them in bulk or you find unique and individual little pads on the internet, sticky notes are work apropos and are an excellent surface for delivering messages of gratitude. One evening, after your work colleagues have snuck out the door for some holiday cheer, write a specific message on the first note of each pad and drop them on the keyboard of each co-worker. "Doug, Thank you for your help this year on X project. I couldn't have done it without you! Here's to a great 2015! Dawn"

Buy delicious donuts – an awesome variety – and set them up in a central office location. Send out an email to everyone on your team, in your wing, whatever, that says, "Hi! Baby New Year got an early start and delivered 5 dozen donuts from X Bakery – they're in the copier room. Thanks for everything you do." (Note: If you and your office are more health conscious, opt for veggie platters and sushi.)

Face-to-face and keep it short: Nothing substitutes for verbal thanks delivered with eye contact and sincerity. And when you keep the message brief, everyone is more comfortable. As the year winds down, grab co-workers as you can — as you walk by their offices, in the breakroom, on the way out the door to the coffee shop - and simply say, "Hello! I just want to say it's been a busy and overwhelming year. Glad we work together." However YOU would say it is best.
Oh, and we here at Ovation Communication appreciate you. Thanks for your interest in communication skills and professional development advice.
What have you done to let people at work know that you appreciate them? Or what did your boss or colleague do for you? We'd like to know. Let us know in the comments below!